3 minutes reading time
(618 words)
Spray Foam Pipe Insulation for Winter
Insulate Your Kansas City Pipes Before Winter
Because the colder winter months are approaching, it is important to make sure that your home is prepared. The more that you can do to get your home ready now, the less you will stress about the frigid temperatures and icy storms during the wintertime. That is where spray foam pipe insulation from KC Spray Foam Insulators, LLC. comes in.
One of the most important things that you can do for your home is to make sure that all areas are insulated properly. Many homeowners are well aware that their walls, ceilings and roofs, basements, and attics should be insulated. However, one area that homeowners often forget about is their pipes. Pipe insulation can prevent your pipes from freezing and bursting, which causes a variety of issues in your home.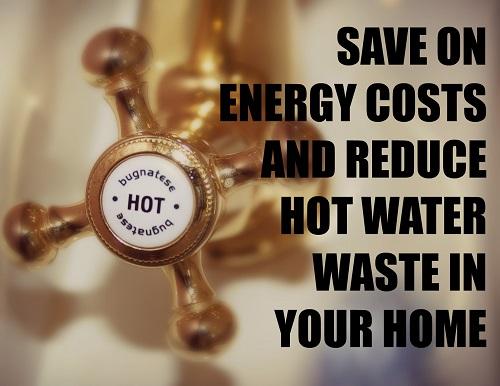 Here are some of the benefits that come from insulating your pipes:
Prevents Frozen Pipes: Pipes located on or near exterior walls can be exposed to extremely cold temperatures in the wintertime. If they are not insulated, these pipes may freeze, causing a blockage that stops water flow.
Prevents Bursting Pipes: Freezing is not the only danger of uninsulated pipes. Pipes that are not properly insulated may also run the risk of bursting, which can be a troubling and expensive issue for homeowners. Proper insulation reduces the risk of bursting pipes.
Saves on Energy Costs: In addition to preventing freezing and bursting, insulating pipes can reduce heat loss in hot water pipes. This can help to raise water temperatures 2-4 degrees, which can help you save on your energy bills since you can turn your water heater down.
Conserves Water: Less heat loss in hot water also means that you will not have to wait so long for water to heat up. This can reduce the overall amount of water you use to result in savings on your water bill as well.
Now that you know why you need to insulate your pipes, it is time to call in the professionals. Spray foam insulation is ideal for pipes, and the team at KC Spray Foam has what it takes to get the job done quickly and effectively.
Spray Foam Insulation for Pipes in Kansas City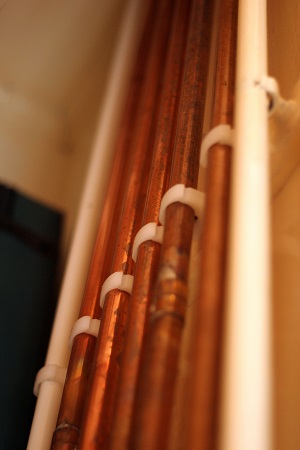 Spray foam is an excellent choice for pipe insulation for many reasons. One reason is that it fills in all crevices and gaps. The expansive nature of spray foam makes it easy to install around pipes since pieces of insulation do not need to be cut or bent to fit around the pipe. Instead, the foam can be sprayed and will fill crevices and holes to improve energy efficiency.
Another advantage of using spray foam is that it can help reduce noise. This means that dripping and rushing water noises will be reduced when someone uses the sink, washer, or shower. The ability of the foam to absorb noise in the pipes will lead to a more peaceful home.
Spray foam may also add a bit of structural integrity to areas of your home. Closed cell spray foam, more so than open cell spray foam, is a strong material that can add stability as well as efficiency.
An added benefit to spray foam is that certain kinds are hydrophobic. This means that they are moisture-resistant and will repel water. Not only will your pipes be better insulated, but they will also be less likely to leak and mold growth will be prevented.
In addition to pipe insulation, KC Spray Foam offers a variety of other insulation methods to prepare your home for winter, including basement insulation, attic insulation, wall, and floor insulation, and crawlspace insulation. Call us today to get help for your Kansas City area home.