About KC Spray Foam & Coatings, LLC
In 2006, Owner Mark King created Iowa Spray Foam, his very first business. He was inspired by his father before him who was a union carpenter who owned his own construction company for many years. He remembers with his siblings, helping out his father on nights and weekends. He remembered when he came home helping to cut wood for their wood-burning furnace and promised himself then that he would have an efficient home someday that didn't take a lot of energy to heat or cool. From there, Mark's interest in energy efficiency grew. In 2013, Mark expanded his service area and opened KC Spray Foam & Coatings.
Mark primarily enjoys helping out homeowners: he wants the homeowners to experience the warm, comfortable home that he so desired as a child. Helping that dream come alive in others is a rewarding experience for him.
Over the years Mark's business has grown quite a bit. In the early days, he worked nights and weekends learning all about the business and how to successfully bring that comfortable, warm feeling to people's homes. He continued working full-time at his "regular job" as in transportation industry for the first year or so and brought on his first full-time employee shortly after that. Three short years later business was booming and Mark brought on a full-time salesperson and other applicators. During Iowa Spray Foam's first year in business, they sprayed about 100,000 pounds of spray foam, and now both businesses combined spray well over 500,000 pounds of spray foam annually – not even factoring in all of the gallons of coatings sprayed.
KC Spray Foam & Coatings is much different than your typical spray foam insulation company. One of the things that separate Our training processes not only meet industry standards, but surpass them. Photos of our work are used by our manufacturer of our products AND by the Spray Polyurethane Foam Alliance in their training program. We are not a part-time, one-guy show working out of our basement.
We have fully trained, professional staff with a defined training, sales and production plan. We have presented at Johnson County Contractors Licensing Seminar, at building code events, and many other seminars for various organizations. We complete work for local and national branded companies on a regular basis. You can trust KC Spray Foam & Coatings to get the job done right!
Our Leadership Team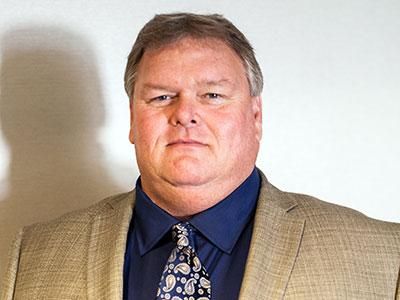 Mark King
Mark grew up in Winterset, Iowa: the birthplace of John Wayne and the home of Madison County Covered Bridges. He lived on a small acreage where they raised cattle, sheep, and chickens. During his youth, he raised and showed cattle with the local 4H program.
Mark's first paying job was working at the local lumberyard after school and on weekends. After he graduated from Winterset High School he pursued the agricultural field by working on a large farming operation eventually working his way up to the manger position and partner. He also had a long career in the transportation industry.
Mark continues to own and oversee the operations of Iowa Spray Foam in addition to KC Spray Foam & Coatings.
Mark resides in Lee's Summit, MO with his wife Tina and three of their four children. Their oldest lives and works in the Kansas City area as well.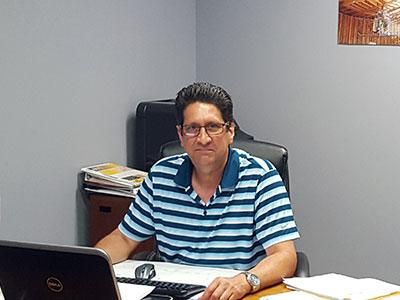 Rick Beashore
Rick has extensive history working in the construction industry. He has previously worked in lumber yards and with fencing, siding, & windows, pole barns, and remodeling.
Rick is extremely knowledgeable regarding spray foam insulation and spray coatings. He has completed our in-house training covering product knowledge and building science. His knowledge of our product is important to help you choose the correct product for your application.
Rick resides in Olathe, KS with his wife. They have two grown children and one grandchild.
Give Rick a call to learn more about spray foam, roof coatings, and the other services we offer at KC Spray Foam & Coatings. He can put together a written quote on your project!
Contact Information: (913) 481-0578 or This email address is being protected from spambots. You need JavaScript enabled to view it.