Mark King
President and Owner at KC Spray Foam & Coatings, LLC
Mark King's Background – A Legacy of Construction
I grew up in a construction family. My father at one time owned his own construction business building spec and custom homes. He was also a Union Carpenter and later traveled the country for a large lumber yard and building center company, building lumber yards for their company.
After school and on weekends, my siblings and I were always involved in helping on the jobsite. Cleaning up and helping my father shingle were some very common memories. I can remember a time when I was 5 years old, and my father was roofing a house on the weekend. My mother had something to do, so I went with my father to help on the roof. That was my first memory on being on a roof. I was not big enough to carry a full bundle of shingles, so I would tear them open and carry a few at a time.
Our family always came together to help each other on our own construction projects. We helped my sister and my brother building their own homes and tons of other projects.
We didn't have a lot of money growing up, so we were always looking for ways to save money. One of those ways was burning wood in a wood burning furnace to save energy. We would go to the timber in August and cut down about 30 trees into 6' to 8' lengths to let them dry. In October, we would bring the wood to the barn yard. My Uncle had a John Deere B tractor with a pulley system on it. We hooked it up to a Buzz Saw. It had a pivoting table and a 36" blade. We cut all the wood down to smaller sizes that would fit into the wood burning furnace. Every Saturday morning, we would haul wood to the basement to burn for the week. You could say that is what got me into the spray foam insulation business. I hated cutting wood, so when I got older, I decided I would look for an energy efficient home.
Pursuing More Efficient Homes

My first home was a berm home. It was built into the ground with dirt pushed up on three sides. It was very efficient. I built my second home from the ground up. It was an Insulated Concrete Form (ICF) home. It used foam blocks that stacked and locked together. You would pour concrete into the forms and leave them in place. You could hang siding on the outside and drywall on the inside. It was a very good system. However, the other trades struggled with them because they were not very popular.

Getting Started with Spray Foam Insulation

During high school I worked on a farm where I became very mechanically inclined. After high school, continued working as a Farm Manager, managing a 5,000-acre farm until my late 20's. At that point I became a truck driver. I drove truck for Casey's General Stores for over 11 years. I wanted to find another career that I could be home more and be with my kids. So, I was introduced to spray foam insulation in the late fall of 2005.

After doing research for a few months, I bought my first spray foam rig February of 2006. I took delivery of my rig in March on a Monday afternoon in Rogers Minnesota in a 12" snowstorm. The following day I drove to Arlington Texas and spent 4 days in training at Demilec (now Huntsman), one of the major manufacturers of spray foam. The following week I did my first home show in Ft. Dodge, IA, and completed my first job a few days later.

For the first year, I worked full time driving a truck Sunday to Tuesday and the rest of the week selling jobs and spraying them.

Becoming a Building Science Expert

After a few jobs and home shows, I realized I didn't know anything about Building Science. I also realized not many in the construction world knew anything about Building Science either! I got tired of people asking me questions I could not effectively answer.

So, I started looking for more education. I discovered the Kansas Building Science Institute in Manhattan, KS at Kansas State University.

I studied Building Science and became a Home Energy Rater (HERS). This training and education taught me the how heat and moisture move into and out of buildings. I learned how different materials provide different results and assemblies can influence results and performance. I also learned how to operate and test blower door and duct blaster equipment. These types of equipment and in-depth knowledge can provide vital information on performance of a home. They can also show trouble spots in homes.

HERS ratings on houses use software and equipment to gauge how efficient a house is. Factors include window type and size, wall assembly, insulation type, volume, and surface area, HVAC sizing and design, and many other nuances. This approach gives the home a numerical value. The lower the value, the more efficient the home is. A home built to model energy code would rate a 75; if the home rated lower number, it would be more efficient. In 2021, more than 300,000 homes nationwide were rated homes. You can look at the rating as sort of window sticker for a home to tell you how efficient it is.

This training and years of experience have been very important in helping people understand spray foam insulation and help them avoid causing problems. What I have found out over the years is that very few people in the construction industry understand anything about Building Science. But when you are educated and can explain it in basic terms while backing up what you say with basic science practices, people understand better and in turn trust you. Nearly every day I use my training to help solve problems.

Ongoing Education Opportunities

Over the years I have used my training and experience in presentations for many organizations, such as continuing education seminars for builders, Home and Garden shows, Rural Electric Coops, Environmental groups, and many more. Anytime I was asked to speak about my passion for building science, I did.

I also completed training through the Spray Polyurethane Foam Alliance as a certified installer. When this program was started, our company provided some of the original pictures for the training manuals.

Every two years, all of our team members and myself complete American Chemistry Council Training for Spray Polyurethane Foam Chemical Health and Safety Training for low and high pressure spray foam installation. This training provides up to date practices for safe handling and installing spray foam insulation.
The Business of Spray Foam Insulation
In 2013, I opened my second company in Olathe, KS - KC Spray Foam and Coatings, LLC. We quickly became a leading insulation contractor for the Kansas City area.
In 2019 we joined National Fireproofing Contractors Association and spent a week at their convention in San Diego training and staying abreast in current application industry standards.
Also, in 2019 I went to Carboline's, a leading manufacturer in spray applied and intumescent fire proofing, fireproofing school in St. Louis. We have since sent many of our employees to this school. In fact, they set up a special class just for our company training all our employees at the time. Carboline has the only fireproofing training school available in the United States. They have built a training facility with classrooms and a working lab where you learn how to operate different kinds of equipment, as well as mix and spray all kinds of fireproofing.
Mark King's Trainings and Certifications
The following are trainings and certifications completed by Mark King: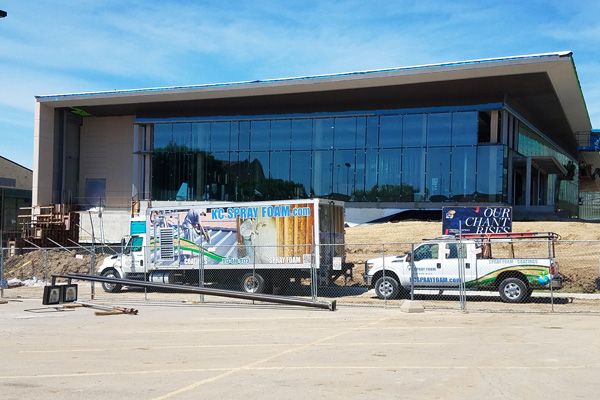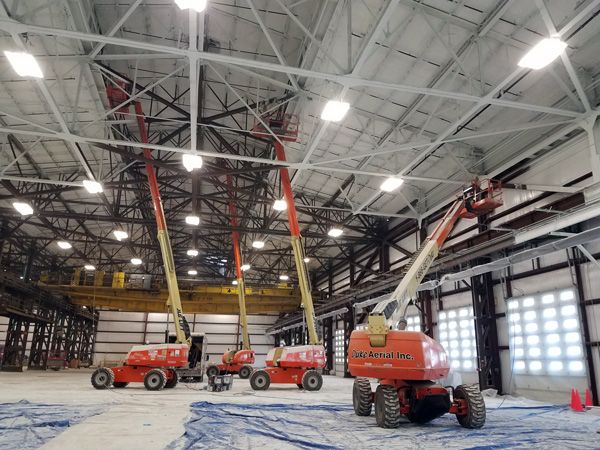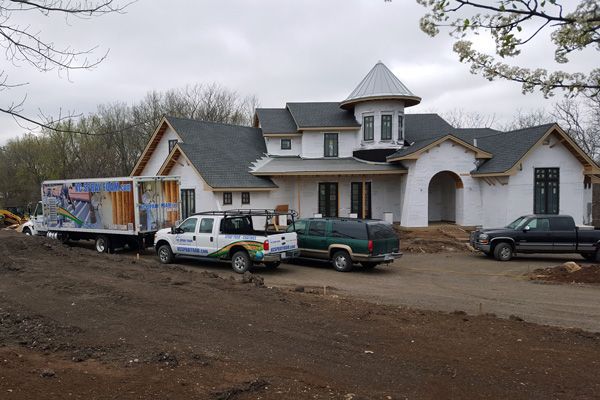 Explore Additional Spray Foam Insulation Services
Ready to Get Started
When you choose KC Spray Foam & Coatings, you are guaranteed satisfaction. Contact us to see how we can assist you for your next project.